Rukmani Paatti of age 102 passed away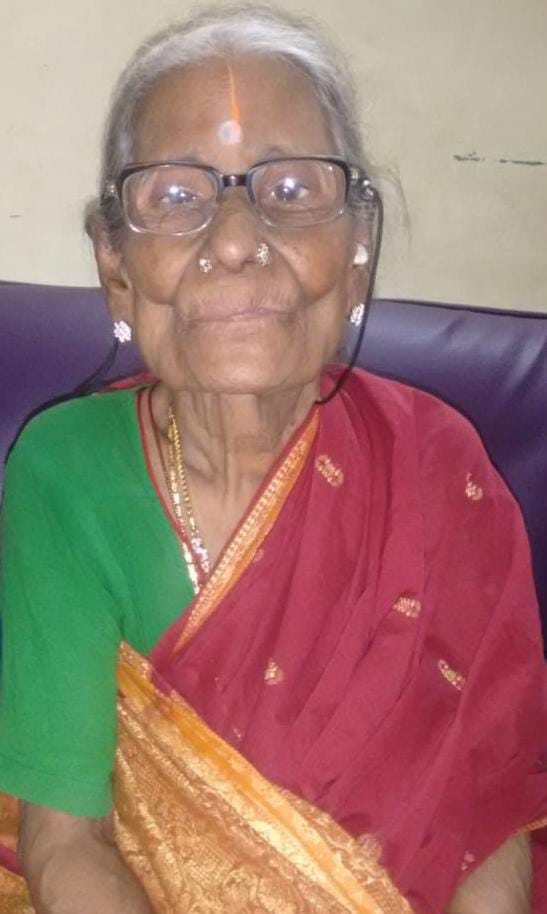 Rukmani Paatti of age 102 (Social activist and Social Reformer) a resident of K.K Nagar, 14th Sector, passed away on June 24, due to ill health. 
She has been blessed with 5 daughter's and 1 son, with 14 grand children, 26 great grand children and 6 great great grand children. 
She has sung many  social reform  songs in the title of Marumagalukku Arivurai,  Pen Kalvi, Sutham  Sugaathaaram Penikkaathal, Madhu Ozhippu, Theendaamai Ozhippu, Thesapatru  Paadalgal, Sudandhira  patru Paadalgal etc.,.
In the year 2015, Tamilnadu Government had honoured her with Best Social Reformer and Achiever Award on the International elders day. 
The International Association of Lions clubs, honoured her With Life Time Achievers Award. She has received many other awards too.  
She has been fabulously called as Paattu Paatti, by her well wishers. 
In her younger age she has got good relation ship with Thanthai Periyar , while she was living at Kanchipuram with her husband Anandhapillai. 
Anandhapillai is a carnatic singer,who expired during the year 2006. Rukmani Paatti is a grand mother of Dr.K Gopinath, State Genl. Secretary of Tamilnadu  Udavikkaram Association for the welfare of Differently abled, functioning  at 53rd street, 9th Avenue, Ashok Nagar, Chennai.