Free COVID-19 Vaccination camp held at Vedanta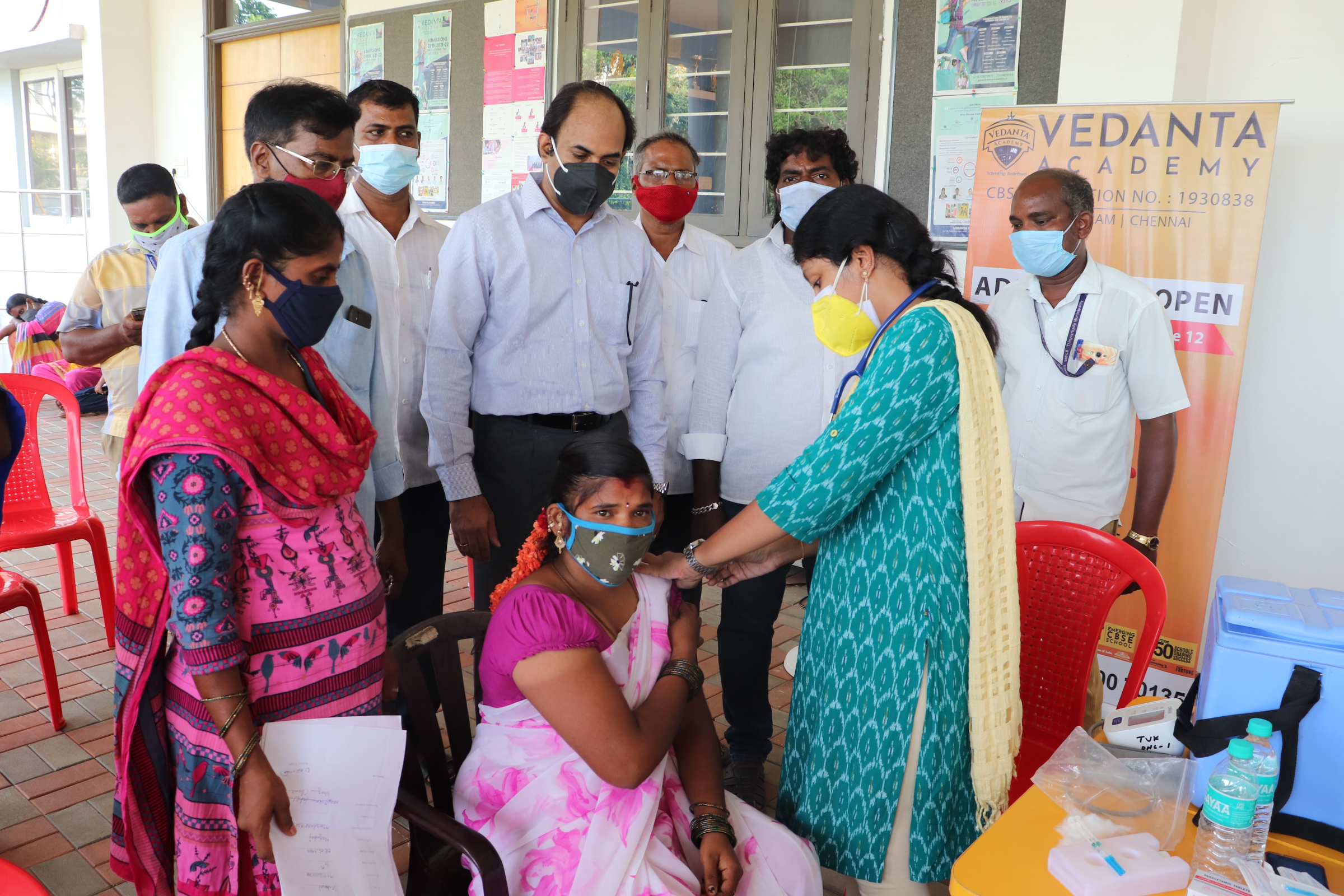 A COVID-19 free vaccination camp was conducted by the Greater Chennai Corporation in the premises of Vedanta Academy Senior Secondary School (CBSE) Vanagaram, Chennai on June 24  for their dependents and for the people in and around the locality in the age group of 18and above.
Individuals were administered with Covishield and Covaxin. The camp was launched by the Principal of the school, Prajit who stated that "Vaccination will ultimately prove to be the shield against the coronavirus  which in turn will help in breaking the Covid chain".